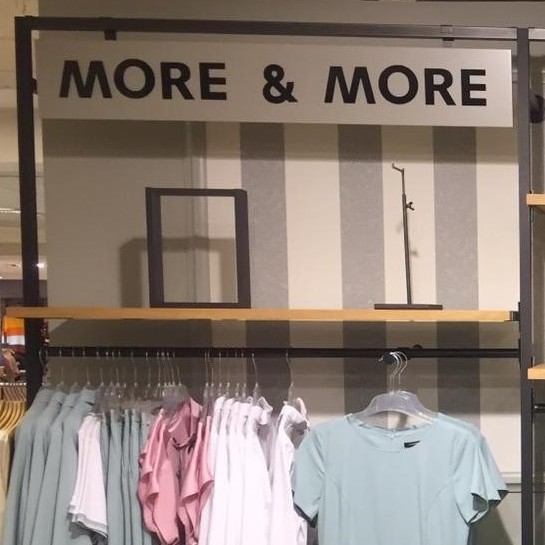 25.09.2019
More & More stores in Switzerland prepared by Ergo Store
Our portfolio of productions for the German brand More & More has been expanded with new stores. We will find them in Bern and Zurich in Switzerland.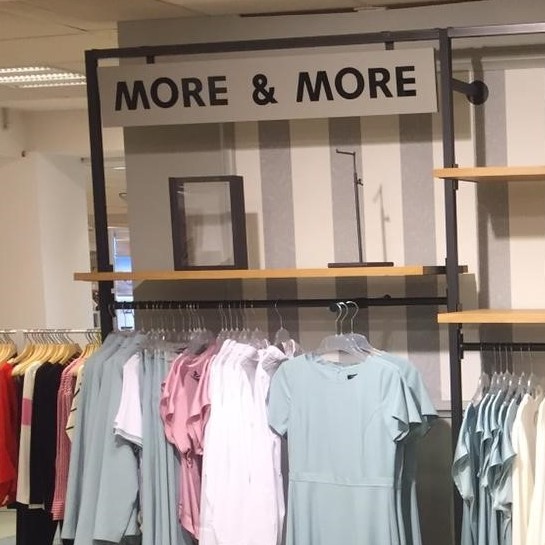 24.07.2019
New More & More stores in Belgium prepared by Ergo Store
Bruges and Ninove - these are Belgian cities where we can find new More & More stores prepared by Ergo Store.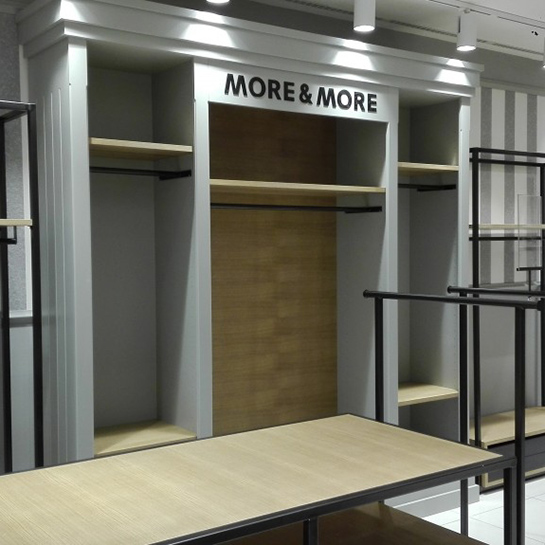 30.08.2017
A set of Ergo Store productions for More&More
The More&More stores in the Czech Republic and Germany are new international Ergo Store projects. For this German brand, specializing in ladies' fashion, we have produced a number of shop-in-shops and monobrand store.