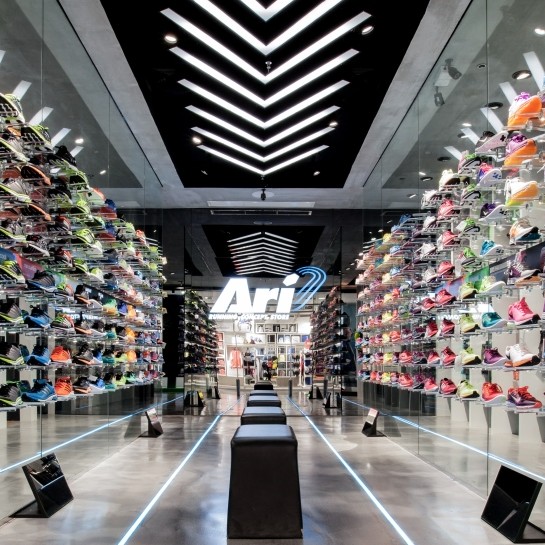 06.07.2021
How to set a light shopping path for the customer?
Properly lit shop space is 40% of success. According to the market research conducted by J. Niewiadomska in the book "Trade", it is the lighting that has as much as 40% of the impact on the perception of the store interior. Other factors are: graphic elements, colors of the floor, ceiling and walls.
15.06.2021
New More & More showroom in Hamburg prepared by Ergo Store
The More & More showroom in Hamburg is another Ergo Store production in the German market.
09.06.2021
Visual merchandising in times of pandemic – avoid these mistakes
The pandemic forced us to deal with many safety rules. While arranging commercial space in these unusual times, the principles of visual merchandising can help you to avoid many unnecessary mistakes.